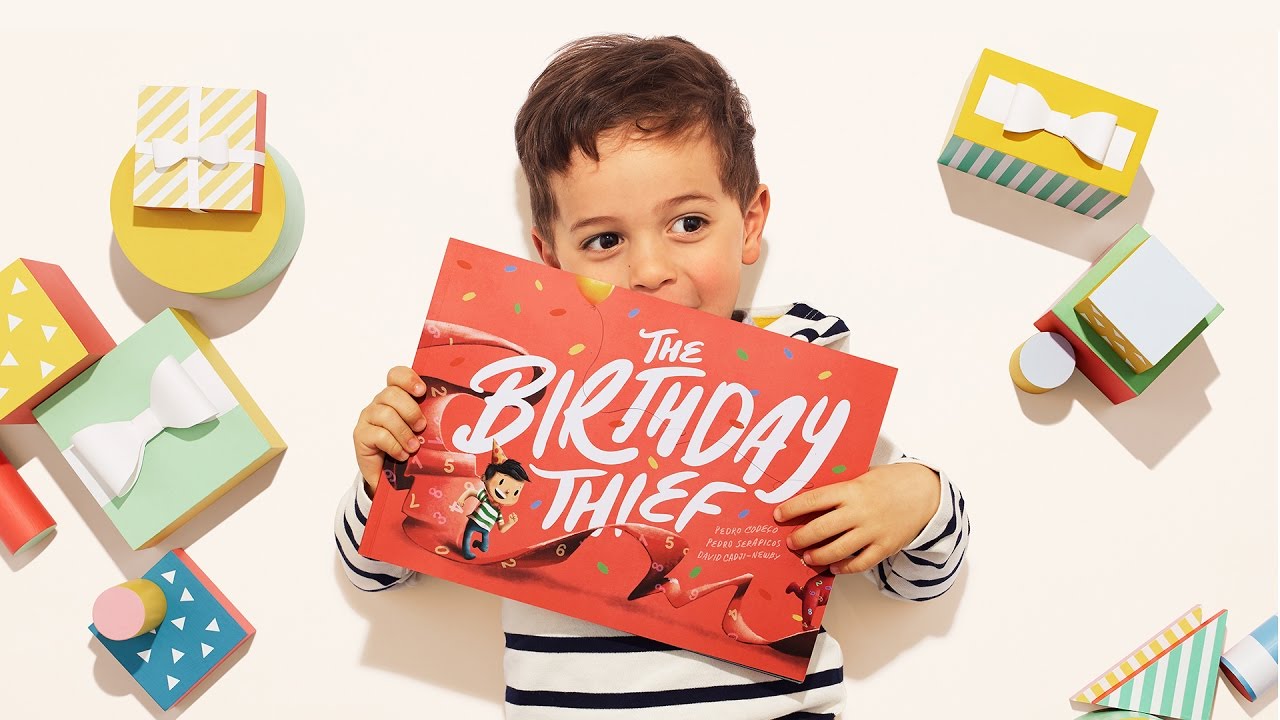 The Birthday Thief Book
$29.99 + free shipping
From the creators of 2016's best selling picture book. A stupendously personalised birthday story, that magically changes based on your child's birth date. Huzzah!
Your little one's name is ingeniously woven into the story. It makes it a fabulous birthday adventure that truly belongs to them.
The actual story changes based on their birthday. And they'll be blown away when they see their own birth date featured in the book. Magic!
Pick a character that most resembles your tiny adventurer. It'll help them identify with the story even more.
They'll get lost in page upon page of imaginative illustrations. And meet endless curious, colourful characters on their birthday quest.
Make their big day superbly special with a book that's literally made for their birthday. Try it now – just add their name to get started.
For girls and boys aged 0-8

Free shipping worldwide
Their name, their birthday adventure
Your little one will be utterly astonished when they start reading their birthday story – and discover that it's all about them!
A book based on their birth date
Every story is unique, with a curious cast of characters personalised to your child's birthday. So little ones born in June will encounter his royal highness, Lord June. While September children will meet Sir September. And that's just the beginning…
Pick a fabulous protagonist
Put them at the centre of their birthday quest by choosing the beautifully-illustrated character that most looks like them.
Write a splendid birthday message
Make their gift extra special with a customised dedication. We'll print it at the beginning of their marvellous birthday story. For free!
A supremely superior gift
Each book is A4 29.7cm x 21cm, softback and 38 pages long. It's printed on thick, luxurious Mohawk paper that's partly recycled (FSC-certified). So it'll last for many brilliant birthdays to come.
Sounds ideal
I love your personalised books but my daughter is growing up fast and this sounds ideal for her.
I love the idea
I love the idea of personalised books and this is a way to learn about dates and months.
It's for all ages
Excellent concept! The lesson is for all ages, 'It's everything you learn and do in the days between that matters.' I like that.
My grandson will love this
My grandson loved the two previous books I bought for him and I'm sure he will love this one as well. I like the message that what you do and... See more
Terrific learning opportunity
I think it's a fantastic fantasy and a terrific learning opportunity.
Love the art style
I love the current art style and feel this flows nicely with the other two books.